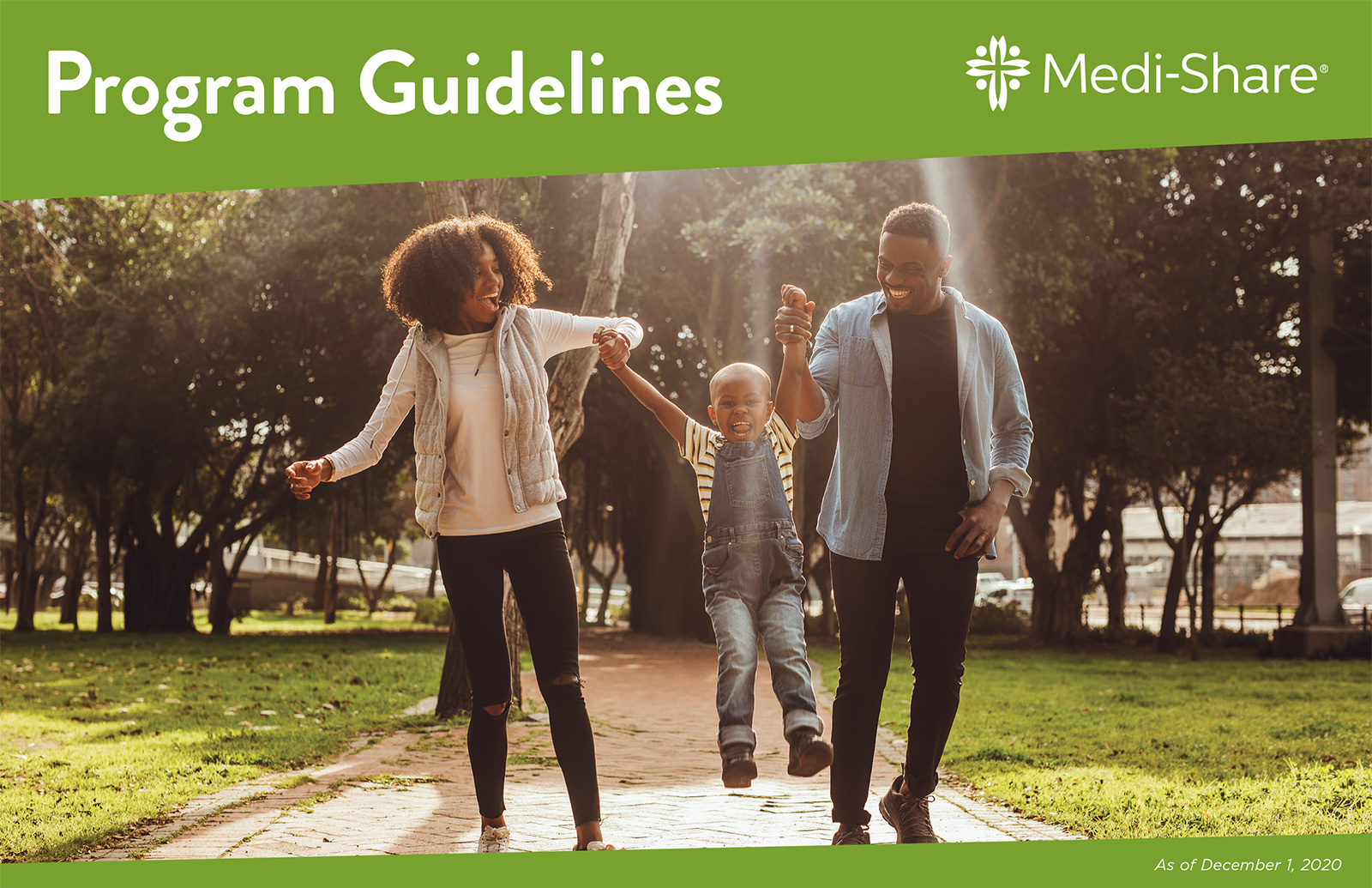 Medical Bill Sharing
Medi-Share® is administered on behalf of its members by Christian Care Ministry, Inc. (also referred to as Christian Care Ministry, Christian Care, and CCM). Although Medi-Share® is not subject to state and federal insurance regulation, certain states require publication of the following disclosure to meet exemption qualifications:
NOTICE: Medi-Share is not insurance or an insurance policy nor is it offered through an insurance company. Whether anyone chooses to assist you with your medical bills will be totally voluntary, as no other member will be compelled by law to contribute toward your medical bills. As such, Medi-Share should never be considered to be insurance. Whether you receive any payments for medical expenses and whether or not Medi-Share continues to operate, you are always personally responsible for the payment of your own medical bills. Medi-Share is not subject to the regulatory requirements or consumer protections of your particular State's Insurance Code or Statutes.
We encourage you to seek the advice of a health insurance professional to further explain the difference between state-regulated health insurance and mutual sharing ministries such as Medi-Share®.
As a Member of Medi-Share, which is one of CCM's programs, we often refer to you as a Member of CCM. This membership entitles you to receive and gain access to all of our free services and resources. In turn, we ask for your prayerful support of our efforts on behalf of the Christian community. Under Florida statutes, membership does not entitle you to any rights as a member of a corporation not for profit or otherwise.